On May 27, 2020, Adopets and Best Friends Animal Society teamed up for the first of it's kind virtual pet adoption event. The five day event attracted over 100,000 potential adopters and over 2,300 adoption applications. 96 shelter and rescue partners used Adopets adoption management software to remotely engage adopters and to provide paperless adoption services from the comfort of home. The following infographic highlights the event engagement.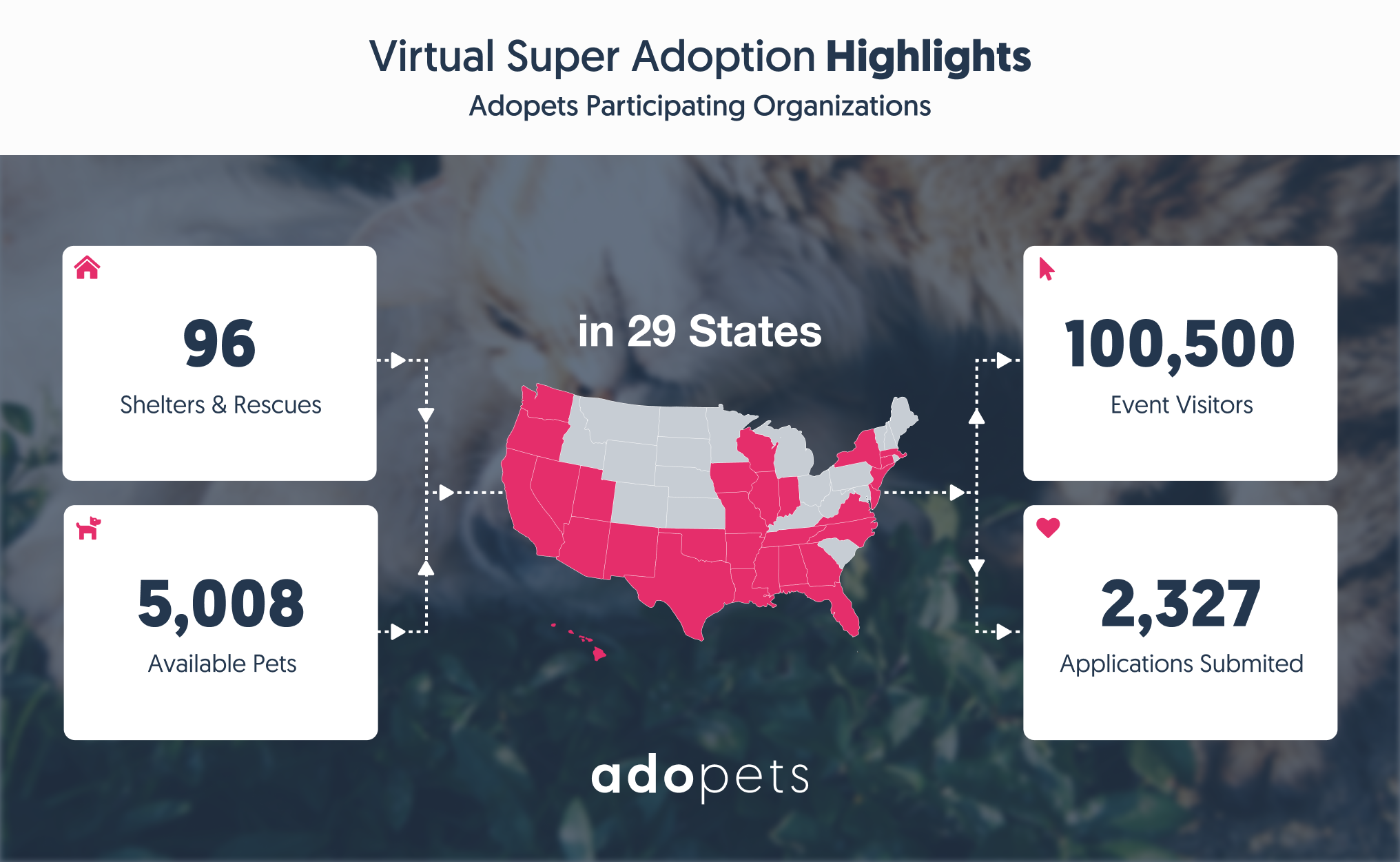 The first national virtual pet adoption event showed us that consumers have not only gotten comfortable shopping for products online but they have also gotten comfortable engaging in online services for much more personal decisions, such as adopting a pet. Importantly, we saw that a virtual experience does not diminish community participation but rather opened up participation to a much broader community than a physical event could achieve.
Prior to the event there were significant unknowns about how many potential adopters would look for animals online, and how many organizations would embrace adoption management software to provide online adoption services. In both cases, the five day event showed that people and organizations are embracing online services in new ways and in doing so are opening up new possibilities for pet adoption. Most importantly, it turned out that the virtual event format and organizations using technology to meet adopters where they are is great for saving adorable animals!
If you like this, please share it!