There are more than 74 Million Baby Boomers, aged 56-74, in the US, ranking as the second largest pet owning population. This group range from newly minted empty nesters to long time grandparents, tech savvy to tech challenged. They are largely educated and do not want to be spoken down to because of technology, but want to feel informed and empowered, despite any perceived technology challenges. The majority own smartphones, but generally use them in a limited capacity. Boomers will look at content on their phones but will do their transactions on their pc/desktop.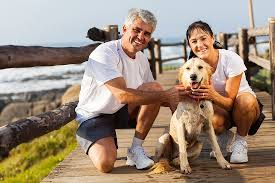 Baby Boomers have embraced pet ownership coming in as the second largest pet owning population in the country. When trying to grab the attention of the Boomer population, it's important to bear these things in mind:
- Social Media: Boomers actively use Social Media and according to a study published by Bluleadz, 90% prefer Facebook over Instagram. Know where to spend your money on targeted/sponsored posts as well as ads in order to get the most return.
- Hold the Hashtag: Hashtags don't resonate with the Boomer set, be straight forward, say what you mean and mean what you say!
- Excel at customer service: Be available, be prepared, be kind. Boomers still thrive on and enjoy personal engagement, be readily available to answer questions and provide information allowing for a seamless adoption experience.
- Highlight the positive: Baby Boomers are a largely active group, they are in search of life enhancing activities that will keep them feeling young, useful, and engaged. Highlight the social and physical benefits of pet ownership when addressing Boomers.
- Be an expert: Boomers moreover make their decisions after copious amounts of research, be that resource for them. Maintain a robust video and blog calendar and provide them with consumable actionable information.
If you like this, please share it!