Every good boy & girl love to be rewarded with a treat. Making your own treats can be cheaper for your wallet, fun, and healthier for your dog. This way, you know what goes directly into the treat and can pronounce all the ingredients. These are a great way to show appreciation to your dog. You can make them for everyday use, or gift them!
All treats listed below are tasty and pup approved!
Try using seasonal cookie cutters to make this treat more fun! This recipe has yummy peanut butter and cornmeal. If your dog has a corn allergy, just substitute the cornmeal for more oats!
A quick 1 ingredient treat your dogs will beg for! You can also use this recipe for beef jerky.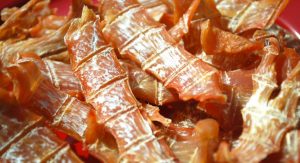 Be sure to core your apple before grating. Apple seeds aren't good for dogs!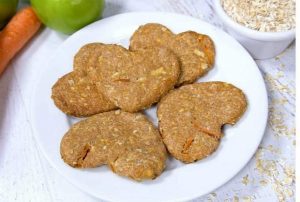 Your dog will gobble down this treat! To avoid a brain freeze, hold the pupsicle for them or let it thaw a little first.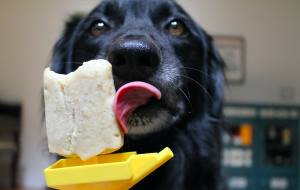 If you have a diabetic doggie, you understand how hard it is to find treats suited to your needs. This 3 ingredient treat is quick to make and all dogs will love it!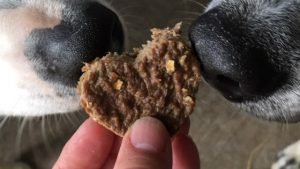 You can also make these into fun donut or muffin shapes!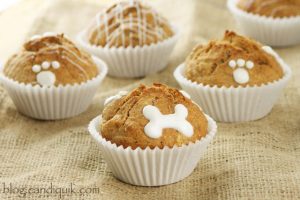 This is a fun fall recipe that also has a Gluten Free Version!
Pumpkin Peanut Butter Dog Treats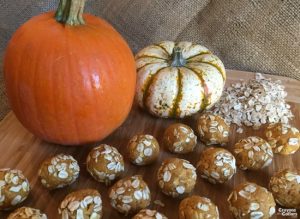 This two ingredient treat is a pup favorite and classic! Simply core the apple and fill it with peanut butter.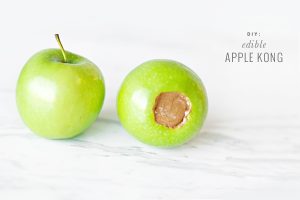 Want to make your dog's birthday extra special? Try making this yummy cake to surprise the birthday boy or girl! Show them the love they deserve and celebrate another year with them.
Have left overs you don't want to throw away? Make them into this yummy dog treat! This treat would be great to bring on a hike or to the dog park. Just make sure the foods you include are safe for your pup to eat!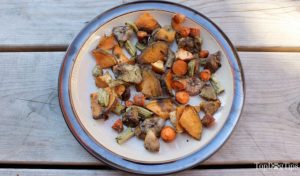 Does your pooch have a favorite homemade dog treat? Let us know!