Donating to Your Local Animal Shelter
Your support for local animal shelters goes a long way. Support can help pets find their forever homes, increase the days a pet can stay at the shelter, and help the pets feel loved again.

There are many ways you can show your local shelter support- the easiest are donating money or items, or volunteering your time.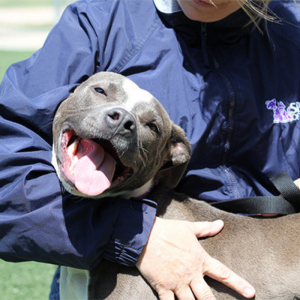 Why It's Important to donate
Donating helps shelters stay open to care for animals. Abandoned pets need a safe, warm place to live until they are adopted. Any donation of time or money gives shelters what they need to thrive. Your actions might start a chain reaction; if you donate, your friends might, too!
What You Can Donate
Monetary donations:

You can make a one time, monthly, or annual donations, or even a corporate donation. Monetary donations can go toward antibiotics for a sick pet, vaccinations, blood tests for senior pets, spay/neuter surgery, and micro chipping.
Items: Toys can help lift a pet's spirits and make them feel loved. It gives them something to hold onto, sleep with, and a sense of ownership. You can check with your local shelter to see what toys they're in need of and what's approved.
Typical Shelter Wish Lists:
Toys: Toys are important for every pet, whether they're in a shelter or in a forever home. Cats in shelters enjoy playing with tinfoil balls, while shelter dogs love a good chew toy.

Leashes: A walk is the highlight of a shelter dogs day. Check with your local shelter to make sure they have enough to get all their adoptable dogs outside to enjoy the fresh air and sunlight.

Bedding: Bedding can provide comfort and a cozy place to sleep to pets in need. Blankets, sheets, pillowcases, towels, rodent bedding, and more are often needed at shelters.

Food: This is usually what shelters need most because of all the hungry mouths they have. Check with your shelter to see what type of food they use with their pets. This could include treats, dry-food, wet-food, hay, bird seed, and more.

Household Items: These items help keep the facilities clean and running smoothly. Check with your shelter to see what supplies they use. Some basic supplies could include newspapers, paper towels, printer paper, printer ink, unscented soaps, laundry detergent, and cleaning supplies.
Gift Cards: Gift cards to popular pet supply store, office supply stores, and home supply stores can be very helpful. This can help the shelter by specific items that they need, such as cat litter.
Unique Donation Ideas
Big Items: Believe it or not, you can donate items such as an old car! Shelters can hold auctions for donated items to raise money. Some shelters may even accept your old, working washer or dryer, too.
Donation Drives: One way to start a donation drive for your local shelter is at school. Get permission from the head of your school and the shelter first before starting the drive. These drives can collect goods that the shelter is in need of, while spreading the word about community service and pet adoption.
Birthdays: The new trend on social media is encouraging people to donate to your favorite cause for your birthday instead of receiving gifts. This is a great way to advocate for pets in need while raising money for them.
Wedding Registry: Similar to the birthday idea, this is a unique way of giving back. Try adding a donation option on your wedding registry for the local animal cause of your choice!
Volunteering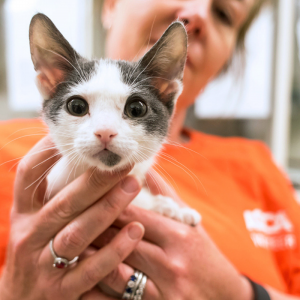 Time: There are endless benefits to volunteering at your local shelter and it is one of the most valuable ways to help. You can help walk dogs, clean cages, attend adoption events, or even just interact with the pets.
Skills: Another great way to volunteer is to donate any photography or marketing skills. Shelters are always looking for ways to help their pets find new homes. One of the most helpful ways to get a pet adopted is to have a great photo that shows off their looks and personality.
Fostering: Fostering is yet another way you can volunteer your time. Fostering helps free up more space at the shelter and allows pets to live a normal life while searching for their forever homes. You never know- you might become a "foster fail" and end up adopting the pet!