We value our partners and are consistently inspired by the work they do every single day. As our way of showing appreciation and highlighting some of the really cool things they are doing, we have created a monthly Shelter Spotlight. We hope you enjoy it!
Get to know Cat Adoption Team (CAT):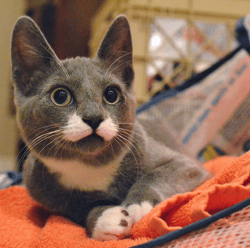 The largest cat specific shelter in the Pacific Northwest, CAT launched with a purpose, focus on adoption, fostering, and veterinary care for cats and kittens without a home. Founded in 1998, and successfully adopting out thousands of cats and kittens for more than 20 years, CAT is proud to be a Fear Free certified shelter.
Special Note: "CAT collects and shares our shelter statistics as a founding member of the Animal Shelter Alliance of Portland (ASAP). In the past 11 years, ASAP has reduced euthanasia in Portland's shelters by over 90% and now saves more than 95% of cats and dogs – making our community one of the safest for pets in the nation! You can find statistics from all ASAP partner shelters and for the coalition as a whole on the ASAP website"
Mission:
The mission of the

Cat Adoption Team (CAT)

is to save the lives of homeless cats and kittens and to work with their community to provide feline expertise and quality programs and services for people and cats.
Best Practices | Programs:
Foster Mentor Program - Empowering foster volunteers to train new fosters, and continue an uninterrupted cycle of available, capable, loving foster families
Nine Lives Transfer Program - Actively pursuing the transfer of at-risk cats and kittens from area veterinarians, alternate shelters and rescue organizations to the safety of CAT
Kitten Palooza - In just 48 hours more than 70 kittens found their forever homes, and it was all done on-line!
Whisker Wonderland - The annual gala which attracts more than 250 feline lovers and raises over $100,000 for CAT annually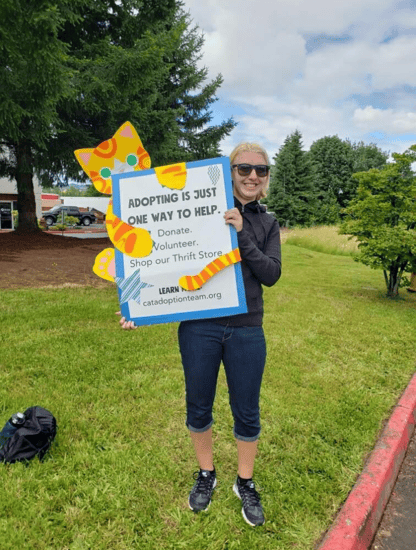 CAT Stats (2109|2020):
Adopted out over 50k cats and kittens in the 22 years active
Kicked off 2020 with a $57k grant from PetSMart Charities to support CAT's efforts in readying cats/kittens for adoption - spay, neuter, immunizations
Averages 3200 -3400 adoptions every year
Nearly 600 volunteers annually
2,591 spays/neuters
1,242 kittens in foster care
3,614 adoptions
Why CAT Chose Adopets Adoption Management Software:
In early Q1 the consideration of an Adoption Management Software (AMS) technology had been discussed within CAT leadership, and the determination had been made that it wasn't the right time to take on the implementation of an AMS. Enter COVID-19, and everything changed on a dime. Business as usual ground to a screeching halt and CAT leadership knew that without a significant change to their internal infrastructure and strengthening of process, the organization would have greatly suffered during the pandemic

.

With the implementation of the Adopets AMS, the shelter was able to be back up and running with a streamlined contact-less adoption process in a short time with no disruption to daily operations. Because of Adopets AMS solution, large scale events such as Kitten Palooza were able to move forward, and CAT was able to keep doing what it does best: connecting cats and kittens to their forever families.

To learn more about AMS, go here.

If you like this, please share it!