They are your most loyal companion, furry soul mate, best friend, and they love you unconditionally. So, we've selected some of the coolest gift ideas to show your pup just how much you love them back this holiday season. From staying stylish, to staying safe and everything in between, check out our incredible list of fun and function and get to shopping!
Monthly Delight: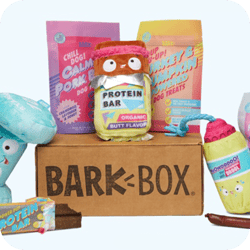 Bark Box ~ A gift box with a fresh new theme every month, for my dog?! Sign me up, literally. The BarkBox subscription box is a great gift for dogs of every age, size, breed, and temperament. There are Super Chewer options for the tough-guys, and traditional plush for those who simply prefer to cuddle. Your pup will get a tasty new treat and a couple themed toys every month (and you have to check out their Farmer's box, well played BarkBox). Sign up for as many or as few months as you choose, monthly subs start at just $23. Shop Here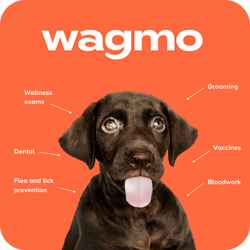 Keep Your Dog Healthy:
The gift that keeps on giving: a healthy pet. Wagmo offers wellness plans, insurance plans or mix and match based on your pets needs. A truly customizable and affordable approach to your pets long term welfare. Nothing says I love you like an investment in a healthy future.
Fashion Dog: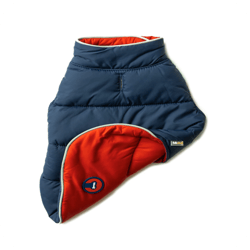 Fab Dog ~ Even in a Pandemic, we want to be sure our pups are looking their very best when stepping out on their walks, partying at the dog park, or running errands with us. Enter, Fab Dog puffer line. To. Die. For. Adorable. These puffers are reversible, and packable in their very own storage bag. Fashion and convenience all in one, who could ask for more. The puffers come in a number of reversable (think 2 in 1) options and are just $50. Is your dog a southern pup, then check out Fab Dog's PJ line, so cute. And they offer matching human pj's, just sayin'. Shop Here
Pet Cleaning:
Shark VacMop PRO R201WD – As much as we love our pets, we must admit, they can get things filthy. This gift is sure to make someone's life much easier. The incredible dual action vacuum and mop is not only super effective on pet fur, but very fun use. All for about $100.
Mess-Free Feeding: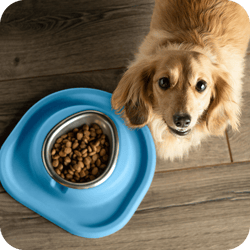 WeatherTech Pet Feeding Bowls: Our pets are not known for their table manners, and some even believe their water bowls double as indoor paw pools. Thankfully, there's WeatherTech. From the folks who save your car interior, the WeatherTech feeding systems are designed to help save your kitchen floors from food droppage, and splash parties. Prices range from $5 to $105, so there's a fit for every budget. Shop Here

Microchip Pet Door: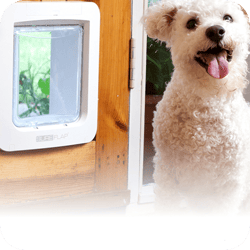 These high-tech doors don't only give your pet access to the outside at their whim but is granted by your pets specific microchip. Keeping strange animals out, and your pets safe. Doors are available from $135 - $225, very cool: Shop Here