We ALL want to spoil our furry friends, but sometimes toys can be expensive. Do-It-Yourself toys are the perfect way to give your cat fun (and even yummy) toys without having to go the store. The best part about them is that you don't have to be skilled or crafty to make them and they can be done in the comfort of your own home. Try these 6 DIY toys from

One Crazy House

!
1. Wine Cork Toys: These toys can be made by taking the wine corks you have laying around and sticking string or feathers into them. They make the purr-fect toy for your cat to toss around!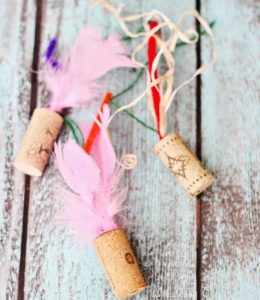 2. Cardboard Tube Toys: Using a finished toilet paper roll, attach some pom poms or other items that will entice your cat. These are easy but fun!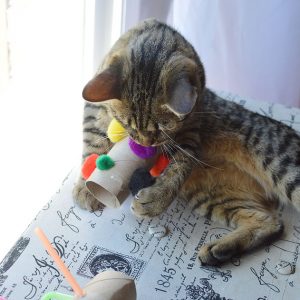 3. TP Roll Cat Toy: We hope you have more toilet paper rolls! These TP Rolls slowly release treats to occupy your feline. Take the roll, fold one half in, fill it with treats, and lightly fold in the other side so the treats can fall out.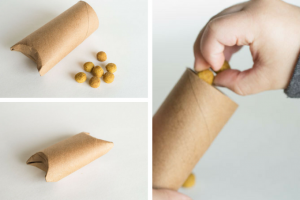 4. Knotted T-Shirt Toys: These toys are a great way to use old shirts that you no longer want. Simply cut up the fabric and tie them into knots.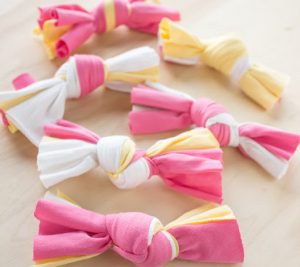 5. Pom Pom Toys: Can't you just see your cat smacking these around? Here's the tutorial on how to make these!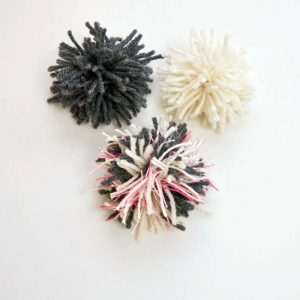 6. Cat Puzzle: This DIY cat puzzle can be made using a tupperware container and the cat toys you already have. Add some treats inside to make it even more fun for your pet!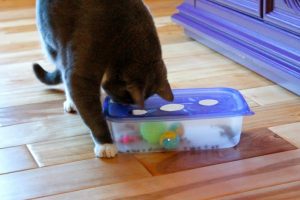 While it can be easier to go to the store and buy a pre-made toy, these DIY toys are a fun way to tailor toys to your cat's needs. Make them all and tell us which one is your cat's favorite!